Enquire Now Fire Safety - Assessment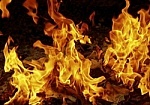 The Regulatory Reform (Fire Safety) Order 2005 (FSO) came into effect in October 2006 and replaced over 70 pieces of fire safety law.
The FSO applies to all non-domestic premises in England and Wales, including the common parts of blocks of flats and houses in multiple occupation (HMOs).
Under the FSO, the responsible person must carry out a fire safety risk assessment and implement and maintain a fire management plan. This is where Peak HSE Ltd can help. We can carry out the assessment & offer practical support, where required, to implement any recommendations.