Enquire Now Driving at Work Assessments & Policies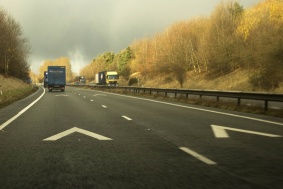 Our sister company Independent Safety Services has many years experience in Driver Safety Training and an enviable record in claims reductions, both cost and frequency.
Health & Safety legislation applies to on-the-road work activities, as to all work activities and the risks should be effectively managed within a health & safety system. The Department for Transport takes the view that employers should provide a Driver Assessment & Training programme to achieve compliance with the above.
Over 95% of road traffic accidents are caused by driver error. Statistically, company vehicle drivers are 49% more likely to be involved in accidents than other drivers.
We offer advice on assessments, strategies & policies. We also back this up by providing tailor made training programmes, including;
Training programmes tailored to individual requirements - we have a national network of instructors.
Defensive Driving
Driver Assessments (overt/covert)
Driver Safety Training (all types of vehicle)
Driving Assessor/Instructor courses
Personal Safety Courses (for vulnerable drivers)
Fleet Risk Management (Safety Management Systems)
Driver CPC Training (Bus & Truck)
On line Driver Training packages
These services are delivered by our team of Advanced Driving Instructors, whose qualifications include;
ROSPA Diploma in Advanced Driving Instruction
Ex UK Police Driving School Instructor
Driving Standards Agency registered Large Goods Vehicle Driving Instructor
Driving Standards Agency Approved Driving Instructor
Ex UK Police Advanced Motorcycle Instructor