Enquire Now Advisor Service - SMEs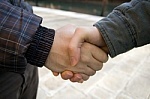 This service is aimed at Small to Medium sized businesses that require external support to help manage and monitor Health, Safety & Environmental performance and provide support as and when required. The benefits of the service are flexible but could include:
An initial review
An agreed number of visits per year to conduct inspections/specific tasks, attend meetings or carry out project work. This could include random "spot checks" if required.
A call out service in the event of an accident/incident or Enforcement Agency intervention.
Access to information and advice via telephone & email
Certificate of membership
Testimonials
"I've know John for over 20 years and worked with him many times in both corporate capacity and consultancy when client companies require Health and Safety advice. John's knowledge and capability is first class and I wouldn't go to anyone else for this kind of advice and support. I would recommend John to any organisation"